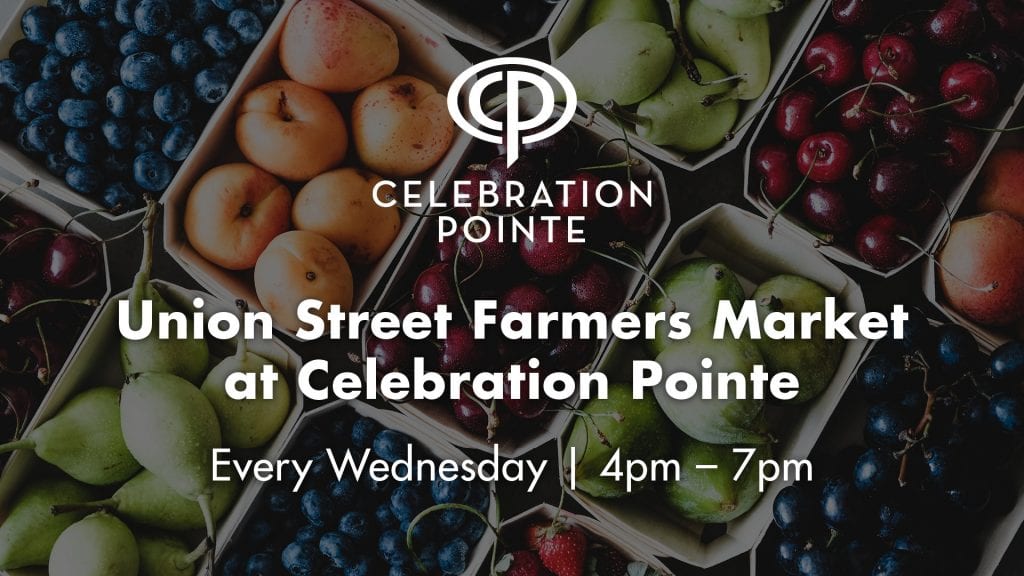 Farmers' Market
Enjoy the Union Street Farmers' Market NOW at Celebration Pointe!
Every Wednesday afternoon – rain or shine
Approximately 40 vendors selling conventional, hydroponic, and organic seasonal produce, plants, honey, fruits, baked good, free-range meats, seafood, as well as vegan and other types of prepared foods will fill the Promenade at Celebration Pointe.
While shopping, you can also enjoy live music and performers on the main stage.