Shops & Dining
From relaxing outside in the beautiful Promenade to shopping for the perfect outfit, the number of amazing things to do at Celebration Pointe is nearly unlimited.
Become a CP Insider
Be the first to know about grand opening celebrations, exclusive sales, and insider events!
Celebrate with us before, during and after Gator football!
Join us at Celebration Pointe to keep the good times going this football season!
Learn More

►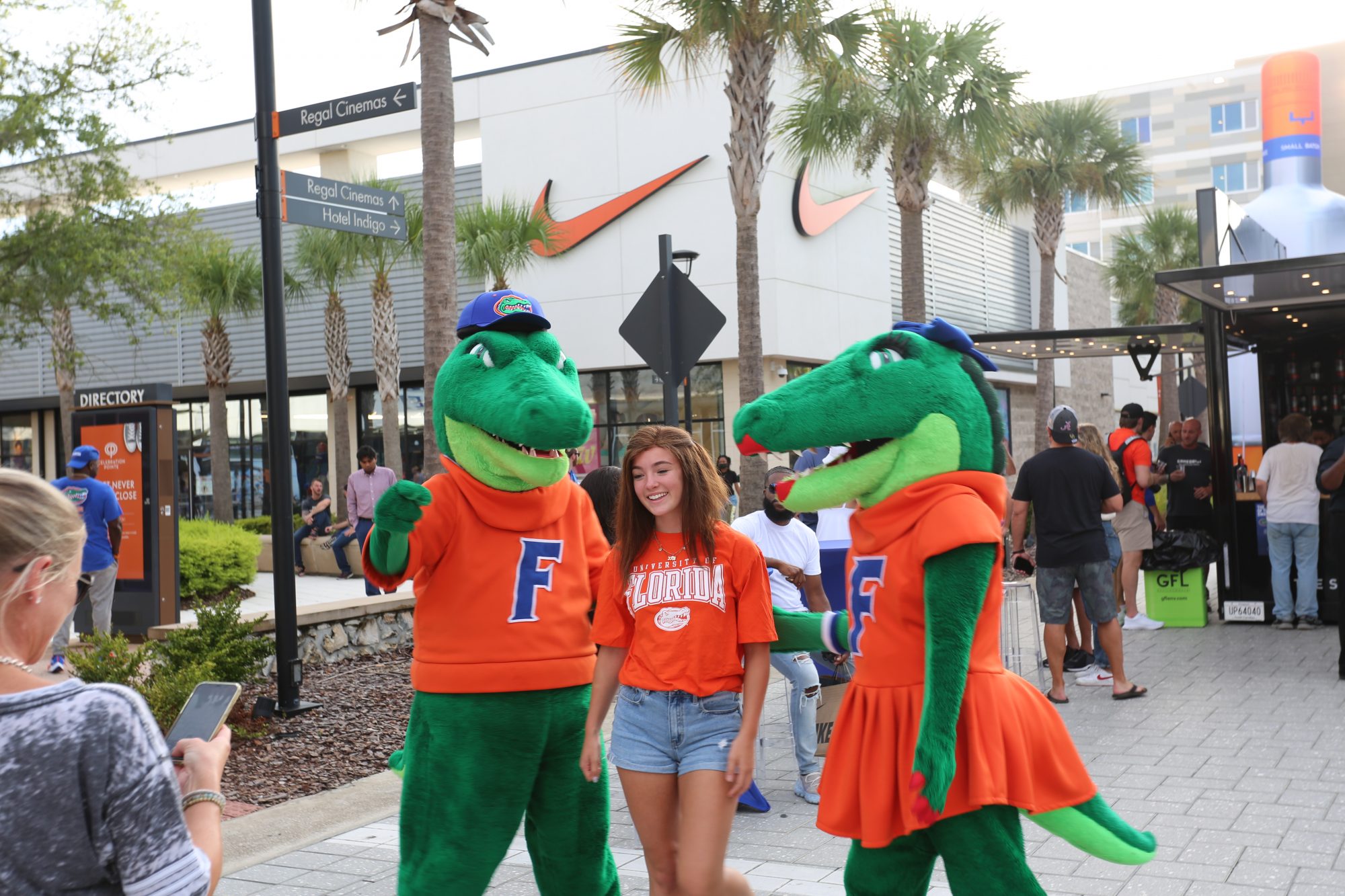 Featured Events
Bike Night at Dave & Buster's!

Every second Friday of the month!

10/13

Friday

7:00 pm-10:00 pm

Kids Night at Miller's Ale House

Kids eat free with every adult entrée purchased

Jazz on the Green

Join us for a night of music by Nino Castaneda!

10/14

Saturday

7:00 pm-9:00 pm

Playlist at the Pointe

Join us for live music! October 27 for Thomas Anthony Live!

10/27

Friday

7:00 pm-9:00 pm

GATOR TALK

Let's Talk GATORS at The Keys!

10/05

Thursday

7:00 pm-8:00 pm

11/03

Friday

6:00 pm-10:00 pm

11/24

Friday

6:00 pm-10:00 pm

Kids Night at Texas Roadhouse

Different themes every Tuesday for kids 12 and under!*

EVERY

Tuesday

4:00 pm-8:00 pm

Concert Series with Kiss 105.3 FM

Join us on October 21st for Southern Burn!

10/21

Saturday

6:00 pm-9:00 pm

Trunk or Treat at Texas Roadhouse

Bring your kids for a family-friendly Halloween celebration!

10/24

Tuesday

4:00 pm-8:00 pm

Making Strides Annual Breast Cancer Walk

Join more than 2,500 people coming together to raise funds for patient care and finding a cure for breast cancer.

10/21

Saturday

9:00 am-12:00 pm

Fall Farmers Market

Join us for our weekly farmers market held every Thursday, beginning October 5th!

EVERY

Thursday

4:00 pm-7:00 pm

Fit-2-Run Run Club

Fit-2-Run welcomes all runners to this weekly fun run!

EVERY

Wednesday

6:00 pm

Family-Friendly Trick-or-Treating

Come out to the Celebration Pointe Promenade for a Safe Trick-or-Treat!

10/28

Saturday

6:00 pm

Flight to Europe - the Mediterranean

Register today to get a taste of the Mediterranean at Le Macaron's wine pairing event!

10/14

Saturday

6:00 pm-9:00 pm

Stomp the Stigma

Escapology's First Annual Mental Health Awareness Event

10/14

Saturday

10:30 am-1:30 pm
A place where residents, guests and shoppers gather for unlimited Celebration.
Phase Two Coming Soon!
Contact us today to learn more about leasing opportunities in Phase Two of Celebration Pointe. Don't miss out!
Learn More

►