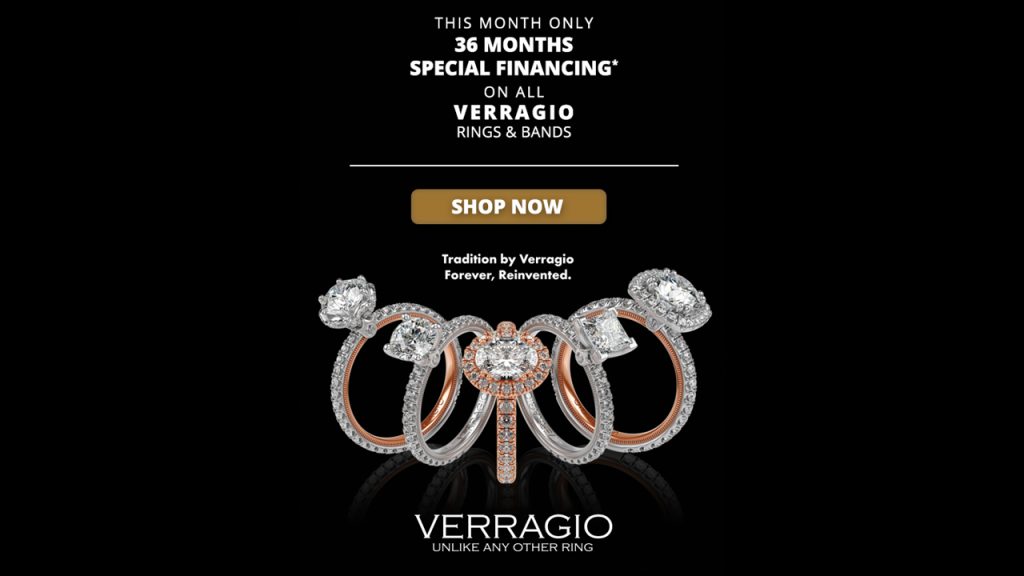 VERRAGIO RINGS AND BANDS SPECIAL FINANCING!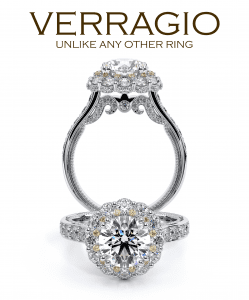 IDC also partners with designers who use revolutionary technology, like Verragio — a bridal jewelry name synonymous with New York City's romanticism and choice quality. Over 25 years in the business, Barry Verragio is savvy in bringing bold ring designs to vivid life. His innovative setting technique strikes that glowing balance between contemporary and timeless styles. Verragio's willingness to dance with change makes for spectacular personalized engagement rings and wedding bands.
Evoking the breathtaking wonder of the Eiffel Tower, Verragio makes a 0.30 CTW Parisian engagement ring, flushed with a halo of round pave diamonds around the princess-cut center stone. Verragio caters to the lovers who live for the unusual, envisioning double halos, atypical twisted bands, and rose gold accents — marvelous details that inspire bridal jewelry as intricate as a couple's bond.