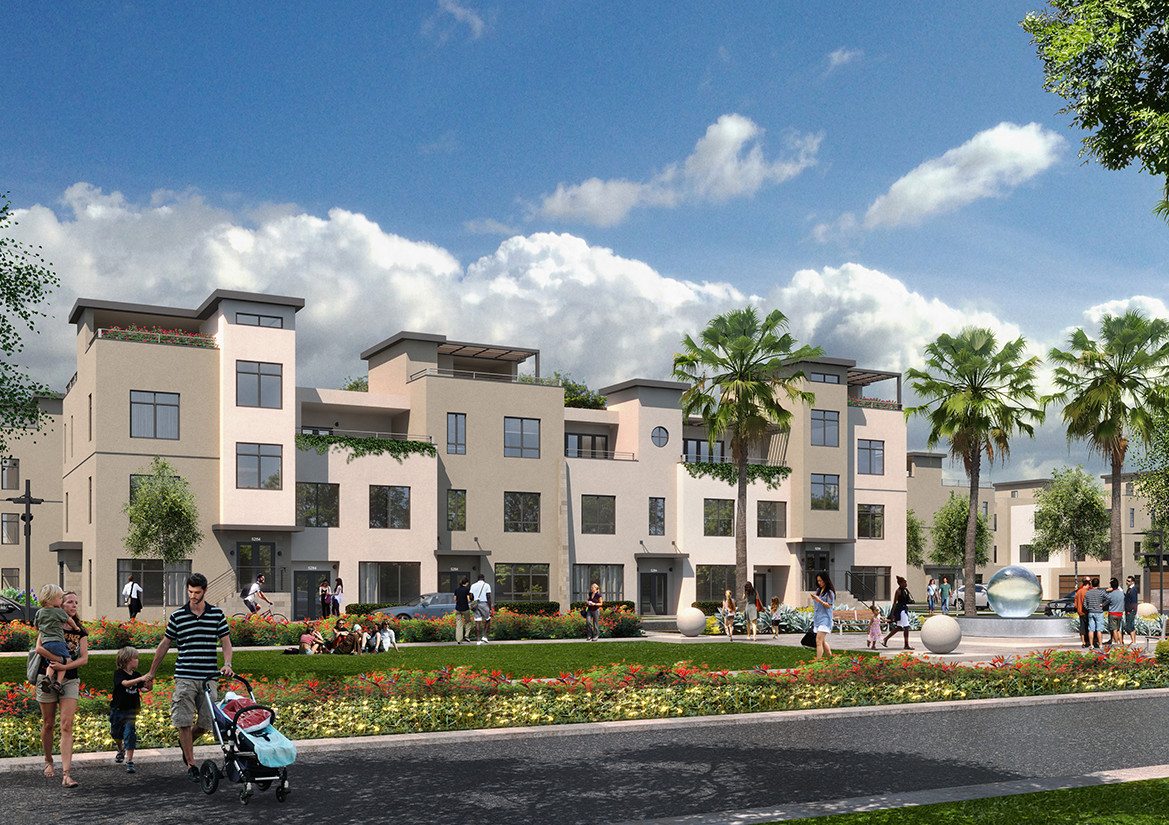 Tour The VUE at Celebration Pointe during the Spring Parade of Homes™
You'll get a chance to learn more about The VUE, Celebration Pointe and enter a raffle to win Celebration Pointe gift cards! Weekends of April 6th + 7th and 13th + 14th 12:00 PM-5:00 PM.
Features & Amenities

Spacious Townhomes
2, 3 and 4 bedroom floor plans starting at 2,040 sq. ft., private garages and optional elevators.

Luxury Details
Quartz countertops, designer cabinets and optional 4th floor rooftop terraces with summer kitchens.

Efficiency
Energy efficient appliances and heating/cooling systems, Insulated Concrete Form (ICF) construction and optional solar panels.


Lifestyle
Live within walking distance of Celebration Pointe's shopping, living, dining and movie theatre as well as a 700-acre conservation area and enjoy optional Cox Gigablast packages

Community
Gated community with exclusive on-street parking, 24-hour Celebration Pointe security, resort-style pool with a walk-in hot tub, cabana and natural gas fire pit, central park area for dog walking.
Celebrate Now!
(352) 204-9020 | 3528 SW 45th Street | Gainesville, FL 32608
realty@celebrationpointe.com
Information for our Vue Owners
Need to know about certain aspects within The Vue community? You've come to the right place. Please click on the links below to view documents with detailed information about The Vue at Celebration Pointe.