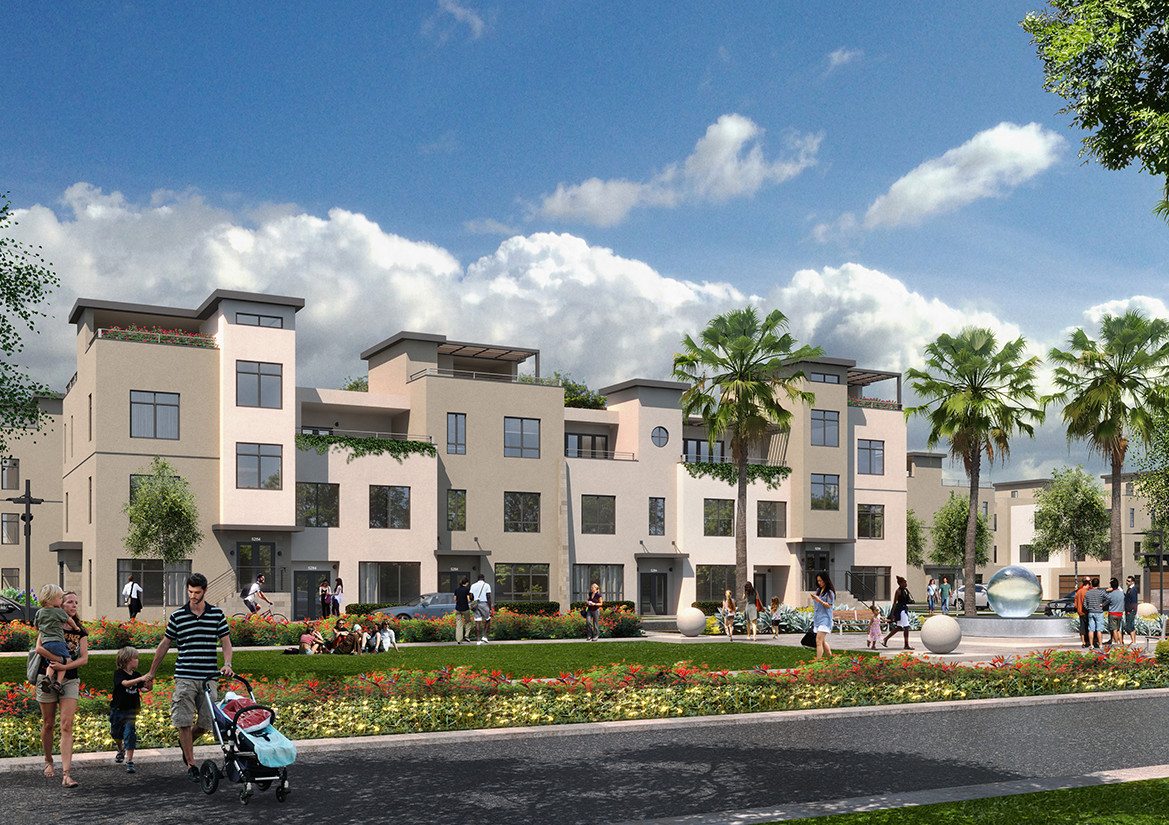 Welcome Home
Join the Celebration by owning a piece of it. The Vue urban townhomes are Celebration Pointe's only "for sale" residential offering. With luxury home features, unmatched community amenities and access to all that Celebration Pointe has to offer, The Vue is a place you will be proud to call home.
Features & Amenities

Spacious Townhomes
2, 3 and 4 bedroom floor plans starting at 2,040 sq. ft., private garages and optional elevators.

Luxury Details
Quartz countertops, designer cabinets and optional 4th floor rooftop terraces with summer kitchens.

Efficiency
Energy efficient appliances and heating/cooling systems, Insulated Concrete Form (ICF) construction and optional solar panels.


Lifestyle
Live within walking distance of Celebration Pointe's shopping, living, dining and movie theatre as well as a 700-acre conservation area and enjoy optional Cox Gigablast packages

Community
Gated community with exclusive on-street parking, 24-hour Celebration Pointe security, resort-style pool with a walk-in hot tub, cabana, fitness center, and natural gas fire pit, central park area for dog walking.
Celebrate Now!
(352) 204-9020 | 3528 SW 45th Street | Gainesville, FL 32608
realty@celebrationpointe.com