New Gainesville Restaurants Spark the Question: What in the World is Neapolitan Pizza?
July 20, 2018
You've probably noticed the world "Neapolitan" popping up in Gainesville restaurants. Well, the newest place to hit the town's already mouth-watering restaurant scene is MidiCi The Neapolitan Pizza Company in Celebration Pointe. Which makes us raise the question… what in the world is Neapolitan pizza?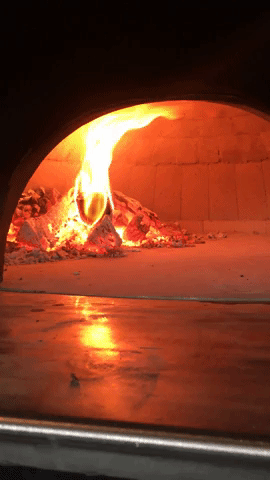 Neapolitan pizza, or pizza Napoletana gets its name from the region of Italy from which it originated, Naples. In the 18th century, peasants began topping their flatbreads (a big thing in the 17th and 18th centuries) with tomatoes brought to Europe by explorers from Peru. The dish soon became popular, with visitors to Naples seeking out the poorer neighborhoods to try the local specialty. Neapolitan pizza looks like the pizza we have come to know and love in the US; however, this pizza comes with some rules.
MidiCi is one of only a few hundred of restaurants throughout the entire world to be certified as authentic Neapolitan pizzaiolos (pizza makers). The process of becoming certified is so rigorous that it is even protected by Italian legislation! It requires applicants to not only use original ingredients from Italy, but even the ovens and the process by which they cook the pizza need to be the same as that from the founding 17th century pizzaiolos! Staying true to Neapolitan heritage, MidiCi's dough is made with only four fine ingredients – non-GMO double zero flour imported from Naples, pure water, sea salt and live yeast. Neapolitan pizza is known for its simple toppings, but boy are they tasty. MidiCi uses pure garnishes, including crushed non-GMO Italian peeled tomatoes, fresh "white gold" mozzarella (for its premium quality and taste) and non-GMO, Italian extra virgin cold-pressed olive oil.
This is the one time that we will tell you to expect less of Gainesville restaurants, and that is only because of the naturally small size of wood-fired Neapolitan pizza! Each pie is between 12 and 13 inches in diameter and is the perfect size as an entree. We suggest ordering one pizza per person and then sharing all of the deliciousness with each other.
There are three official variants of Neapolitan pizza:
Pizza Marinara is topped with tomato, garlic, oregano and extra-virgin olive oil. T

raditionally prepared by "la marinara," a seaman's wife, for her husband when he returned from fishing trips in the Bay of Naples, this pizza does not have cheese.

Pizza Margherita is topped with tomato, sliced fresh mozzarella, fresh basil, and extra-virgin olive oil. This classic Neapolitan-style pizza is generally accepted to have been created by

Baker Raffaele Esposito when King Umberto I and Queen Margherita of Savoy visited Naples, and he baked them a pizza in honor of the queen whose colors mirrored those of the new-born Italian flag: red (tomatoes), white (mozzarella), and green (basil leaves).

Pizza Margherita Extra, which is topped with tomato, sliced mozzarella di Bufala, fresh basil, and extra-virgin olive oil. The differentiating ingredient in this pizza is the type of mozzarella that is used.
MidiCi in Celebration Pointe will also offer antipasto and appetizers, with an ambience perfect for a romantic night before catching a movie across the street at Regal Celebration Pointe 10 & RPX, or a fun-filled time with friends or a family gathering around the fire pit in City Walk.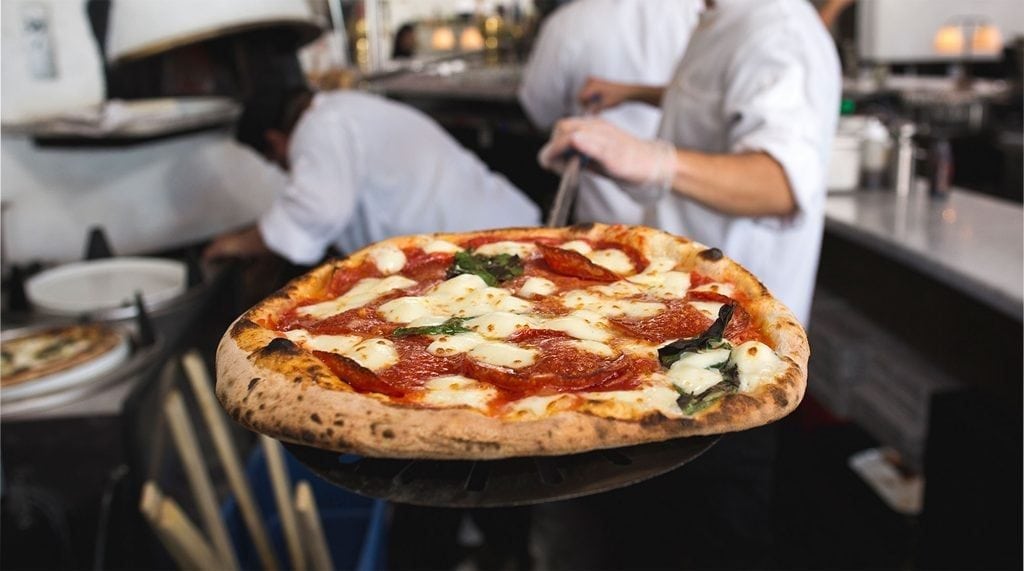 While based in tradition, Neapolitan pizza has only started gaining popularity over the last decade or so. This makes the opening of MidiCi a very exciting and unique addition to Celebration Pointe. With its traditional Neapolitan pizza, salads, appetizers, desserts and wonderful happy hour, MidiCi The Neapolitan Pizza Company is the perfect place for a romantic dinner before a movie at Regal, or a night out with the family. MidiCi The Neapolitan Pizza Company has its Grand Opening event on July 21, 2018, but you can check out that and other popular Gainesville restaurants at Celebration Pointe leading up to this Saturday at the MidiCi opening events.
For more information and to stay up-to-date on exciting Gainesville restaurants, new stores, and entertainment coming to Celebration Pointe, be sure to follow us on Facebook and check out www.celebrationpointe.com!
Back to posts

►